Feature
NIZI Power 12V: A Game-Changer in Nepal's Electronics Industry
Introducing the NIZI Power 12V: Nepal's innovation combating power outages with style and reliability.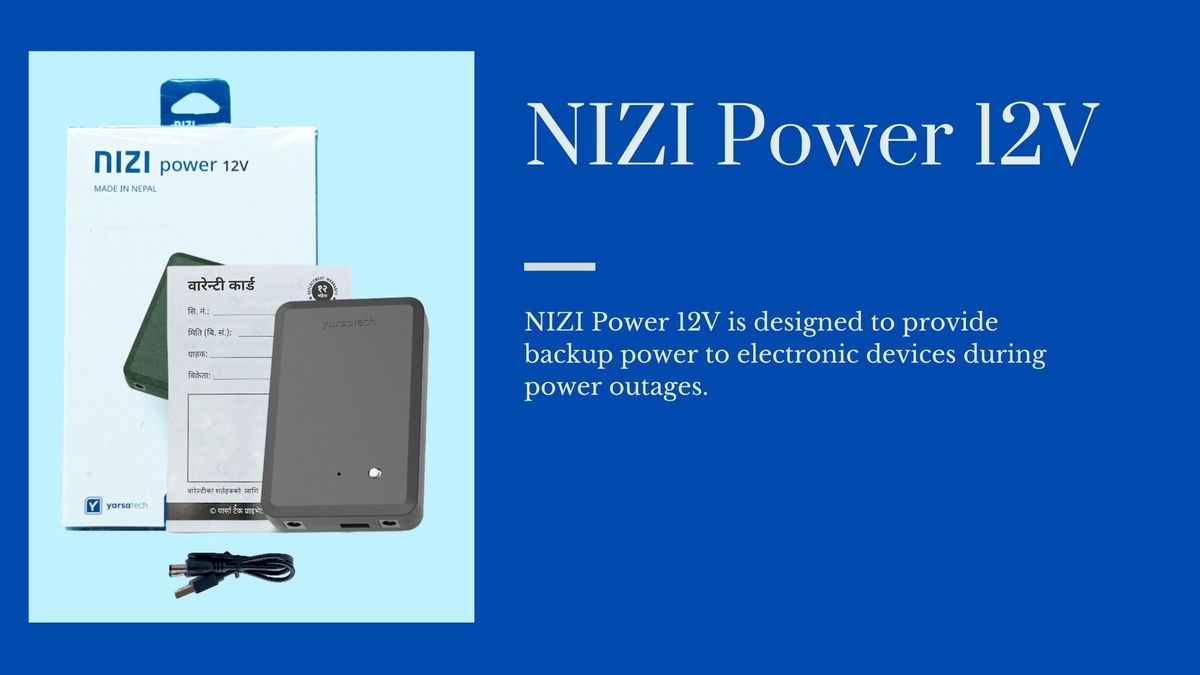 In a groundbreaking move towards economic transformation through innovation and technology, Yarsa Tech has launched the NIZI Power 12V, a power backup solution designed to combat power outages. This remarkable device promises to bring resilience and durability to Nepali electronics.
Engineered for Nepal's Unique Needs
NIZI Power is engineered to meet Nepal's distinctive power requirements, offering uninterrupted performance during load-shedding and automatic self-charging when power is available.
It supports a wide range of devices, from 12V or 5V equipment to mobile devices, routers, power banks, cameras, door control systems, attendance systems, security systems, switches, and other 5V/12V equipment.
Let's take a closer look at this innovative device.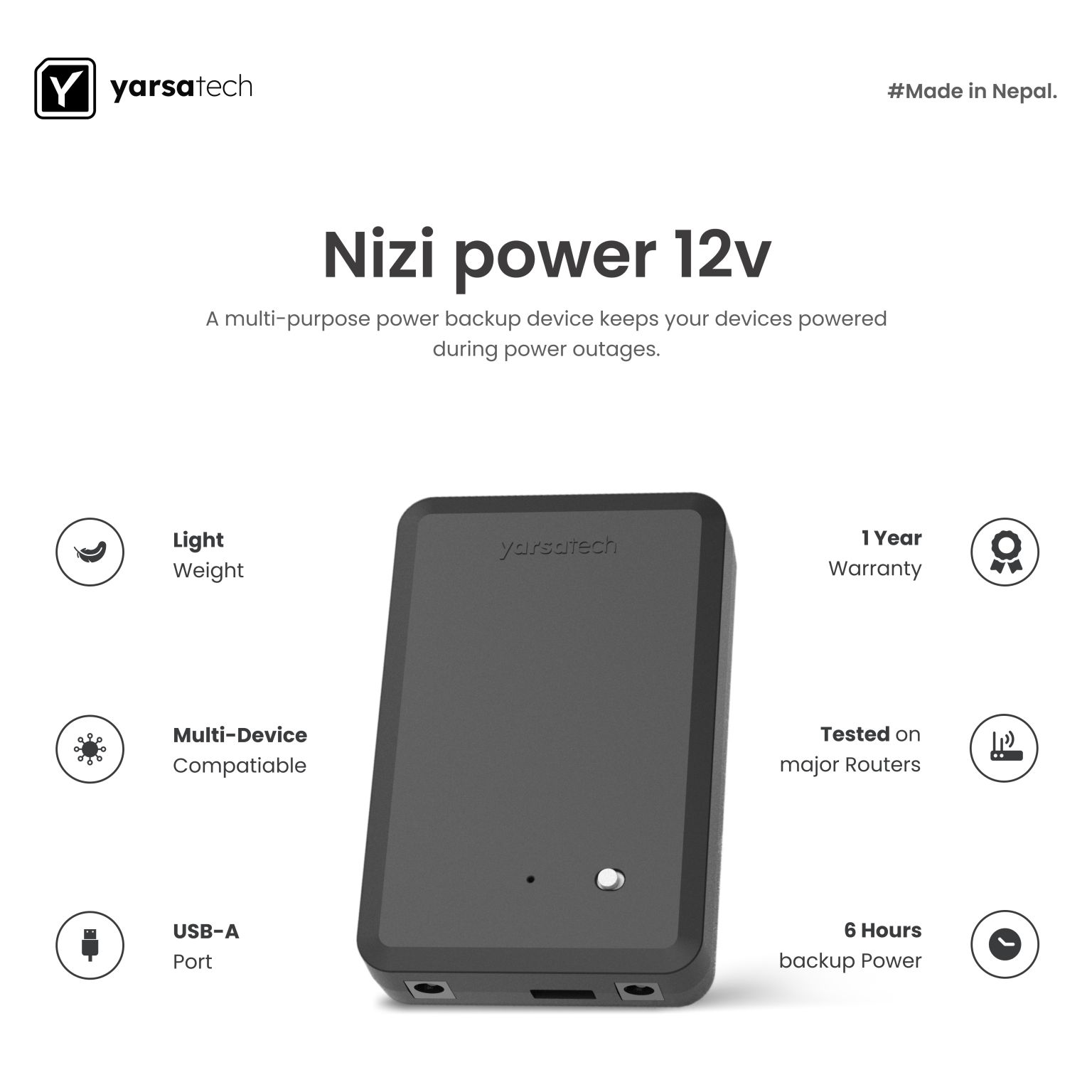 NIZI Power 12V is Nepal's first power backup solution characterized by simplicity and minimalist design. With an emphasis on user-friendliness and portability, it is a game-changer for areas in Nepal plagued by unreliable power supply and frequent outages.
With a local research, design, and engineering infrastructure, NIZI Power 12V proudly carries the "Made in Nepal" tag, embodying the essence of durability and resilience. This initiative marks the debut of Yarsa Tech, which aims to promote Nepali products while discouraging the use of unauthorized, expensive foreign alternatives.
Key Features of NIZI Power 12V
Uninterrupted Internet for up to 8 Hours.
Designed for 24x7 use with seamless operation.
Intelligent Charging with multiple safety circuit protections.
Compatible with most 12V < = 2A, WiFi routers and DC devices.
Comes with a 1-YEAR WARRANTY
Package Contents and Technical Specifications
When you purchase NIZI Power, you receive a comprehensive reusable package that includes a manual book, the device itself, and the necessary DC input and output USB cables.
Capacity: 29.6Wh/8800mAh
Input Voltage: 12V
Output Voltage: Supports 12V DC and 5V USB
Outlet Ports: 1 USB, 2 DC Barrel
Backup Capacity: 6-8 Hours
12V DC USB port
Max Output Current: 2.4A
Tested for compatibility with major routers
Charging Port for mobile devices
Built to Last: Design and Durability
The design philosophy behind this innovation is one of simplicity and minimalism. It features a sleek and minimalist design that is both user-friendly and compact. It comes with a DIY-friendly installation for hassle-free installation and a manual for help.
Built with high-grade plastic for long-term durability, it is incredibly easy to assemble and set up at your place. Its portability and lightweight design make it convenient to carry, and it comes with a portable hanger and wall mount for indoor use.
With a focus on safety, it can handle all sorts of short circuits and power malfunctions. It offers a seamless and reliable power backup solution.
Manufacturing with a Focus on Quality
Yarsa Tech follows industry-standard PCB design in the manufacturing process, emphasizing quality assurance. This endeavour signifies a product and a testament to Nepal's potential and capability to innovate and provide world-class solutions.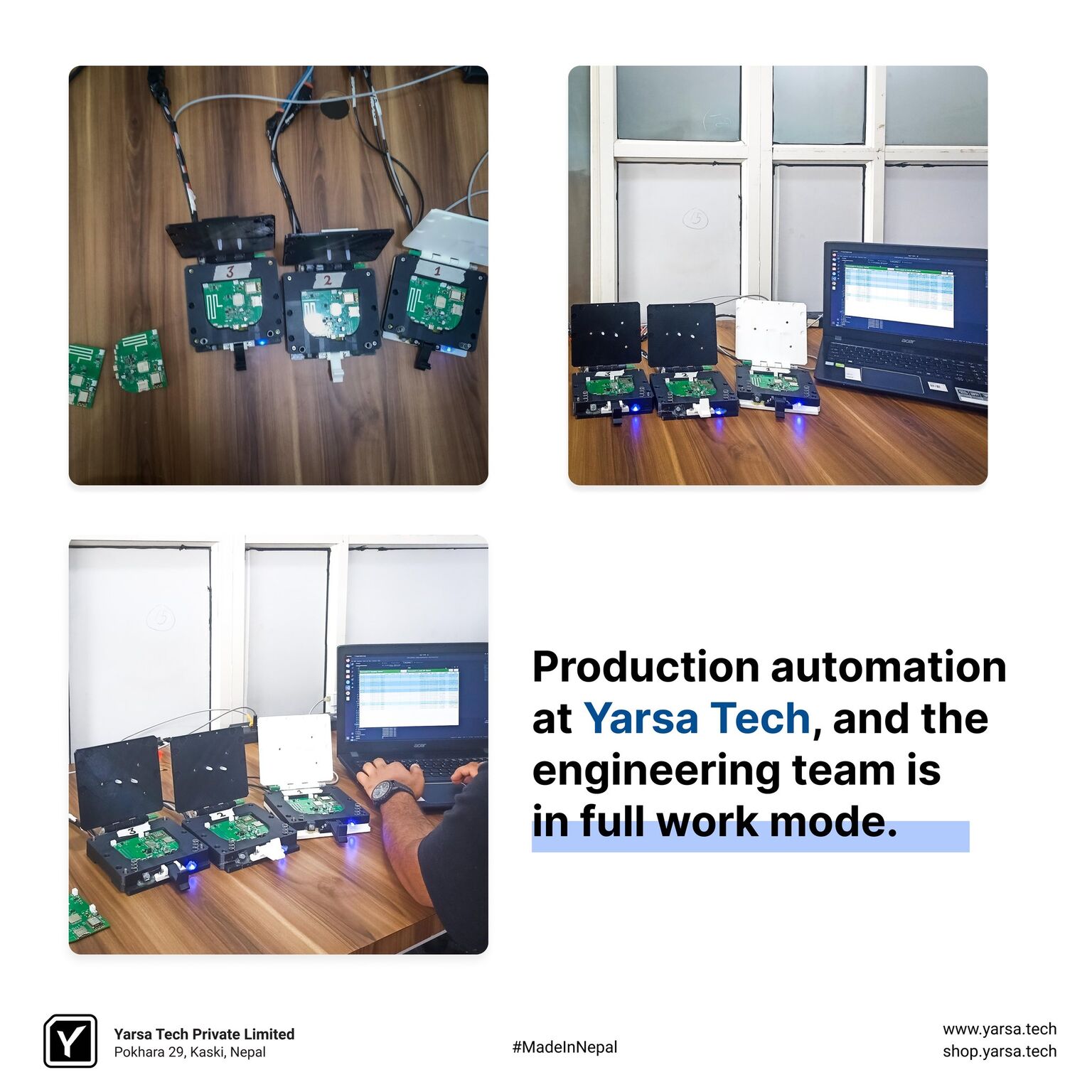 Embrace the Power of Nepali Engineering
Let's join hands to promote Nepali products and support Yarsa Tech's vision by exploring the NIZI Power at shop.yarsatech.com
Let's make load shedding a thing of the past and celebrate the power of Nepali engineering and design.
---
About Yarsa Tech
Yarsa Tech is a leading technology company dedicated to innovation and sustainability. With a commitment to promoting Nepali ingenuity, Yarsa Tech strives to provide cutting-edge solutions for a brighter future.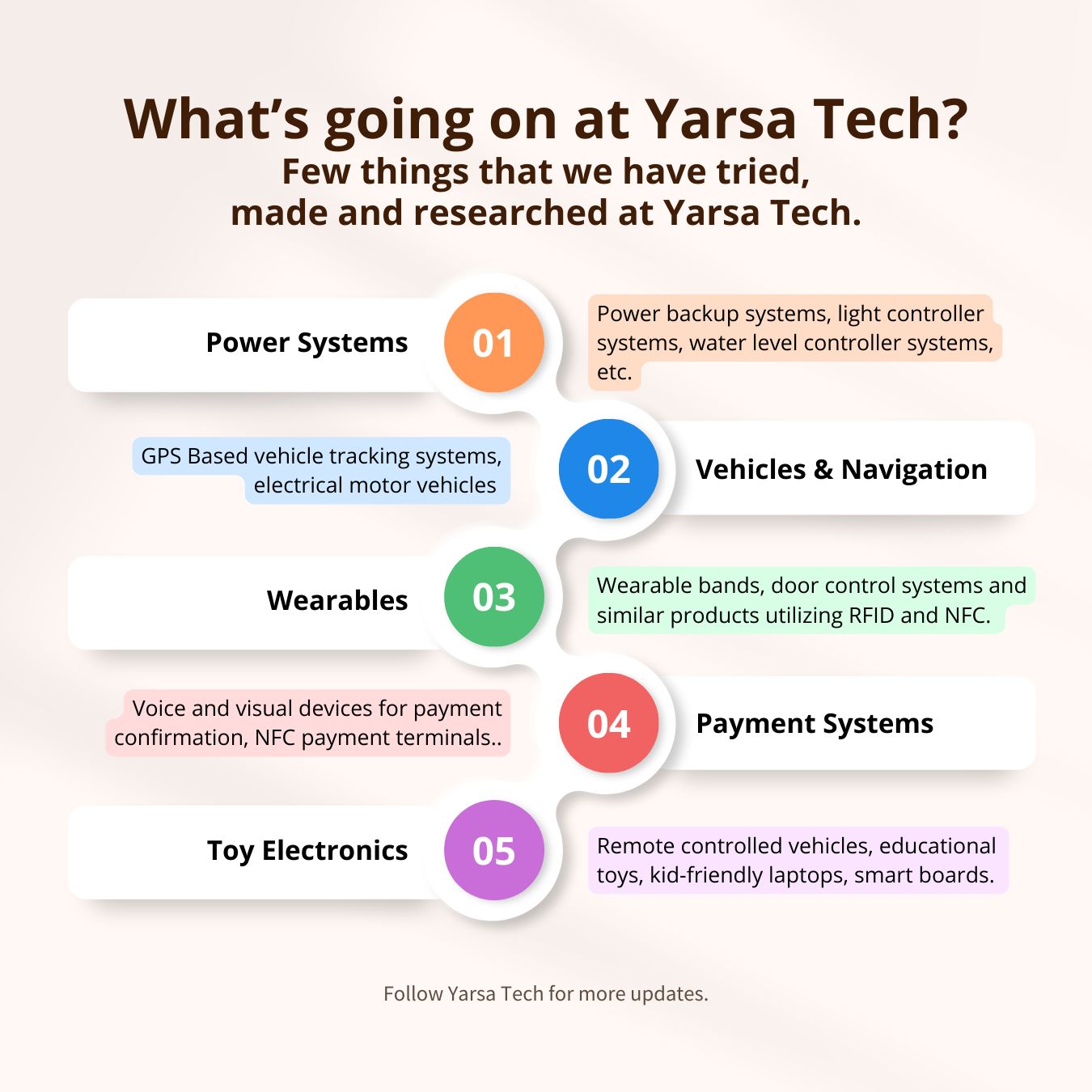 Contact
Phone: +977-123-456-789
Email: info@yarsatech.com
Website: www.yarsatech.com
Follow Yarsa Tech on Social Media:
---