Event
Yarsa Extends Helping Hand to Shree Orbang Primary School in Remote Nepal
Yarsa Labs initiated a social program to support Shree Orbang Primary School in Nepal's remote Salanghat village, providing essential school supplies to empower young students.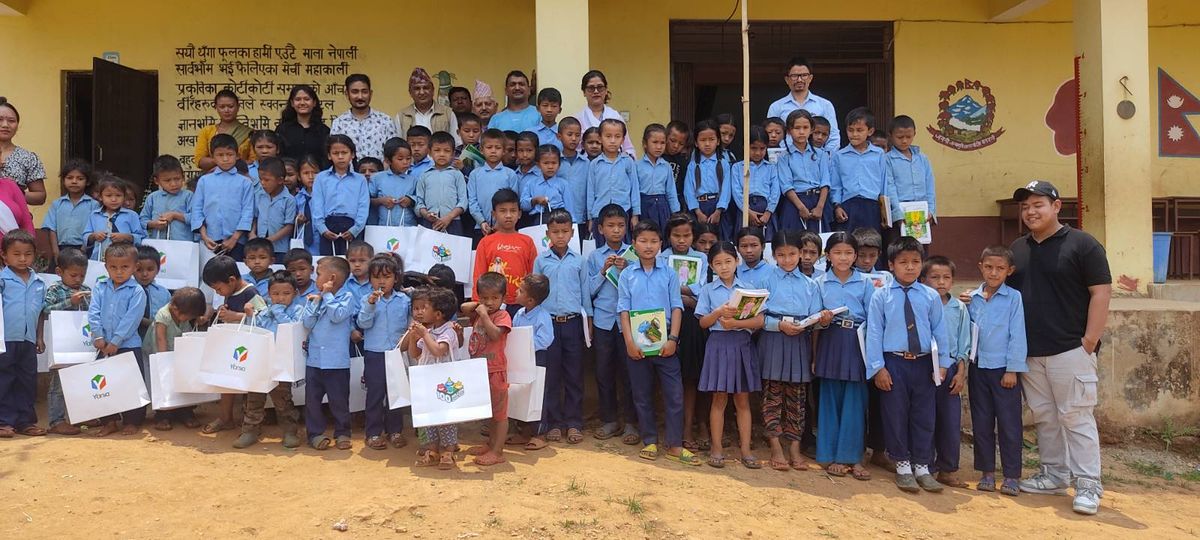 Yarsa Labs has recently undertaken a corporate social responsibility initiative by reaching out to Shree Orbang Primary School in the remote Dhading district of Nepal. Situated 80 kilometres from the bustling capital, Kathmandu, this humble institution is nestled in the peaceful village of Salanghat.
Salanghat is home to the Chepang community, historically nomadic people who traditionally relied on fishing and hunting for their livelihoods but have now transitioned to settled farming, cultivating crops in terraced fields. Despite their limited resources, the community is deeply committed to education, with only a handful of schools and dedicated teachers striving to empower their students.
Shree Orbang Primary School relies on workbooks and self-assembled teaching materials for its curriculum. Recognizing the need for support, we organized a charity program to assist the school. On this visit, a variety of essential school supplies, including notebooks, water bottles, sharpeners, erasers, pencils, biscuits, juice and chocolates, were provided to encourage and involve the students in their academic endeavours.
While these efforts may appear modest on the surface, this visit was just the beginning of our journey to support the education of the rural community. We firmly believe that they hold the potential to impart valuable knowledge and open doors to boundless opportunities for the young minds of Shree Orbang Primary School.
We are dedicated to making a meaningful impact in these underserved areas, particularly in remote villages like Salanghat. These initiatives are a part of our continuous journey. Each small step contributes to a brighter, more promising future for the children of Nepal's rural communities.
Together, we will continue to make a difference and create a brighter future for the children of rural Nepal.